Top features:– Listen to music while working out with wireless Bluetooth

– Designed to withstand your work out with sweat and water resistance

– Get the most out of your music with 6 hours of battery

Listen to music while working out

Quickly and easily transmit your music from your phone, MP3 or tablet with a wireless Bluetooth connection. Perfect for working out, a wireless connection means you can exercise without worrying about your wires getting in your way.

To make the most of every song, the audio is optimised for any volume. The EQ enhances clarity, so that the entire sound spectrum has a lifelike, crisp reproduction.

Designed to withstand your workout

Conforming to the shape of your ears so that everything remains in place no matter how active you get, the Bose SoundSport Headphones feature innovative StayHear tips. Including two different sizes depending on your ears, you can make sure that the fit is perfect for you.

Designed and finished with hydrophobic speaker elements, you can rest assured that no sweat or water will get in to damage anything. Made complete with extra-durable cables and connectors, you can be sure that the SoundSport Headphones can keep up with the pace of your workout.

Get the most out of your music

Whether you're on a long run or want to cycle for miles, the SoundSport Headphones have up to 6 hours of wireless battery life so that you don't have to worry about running out of music.

Enjoy music from a variety of devices with multi-point support, which allows seamless switching between music devices, as well as a connection to two mobile devices at the same time.

You can also use apps like Skype or FaceTime with ease.
More from BOSE

Engineered to push you forward, not hold you back
Exercise is a demanding activity. And you demand wireless earbuds that are up to the challenge. SoundSport wireless headphones keep you moving with powerful audio and earbuds that stay secure and comfortable.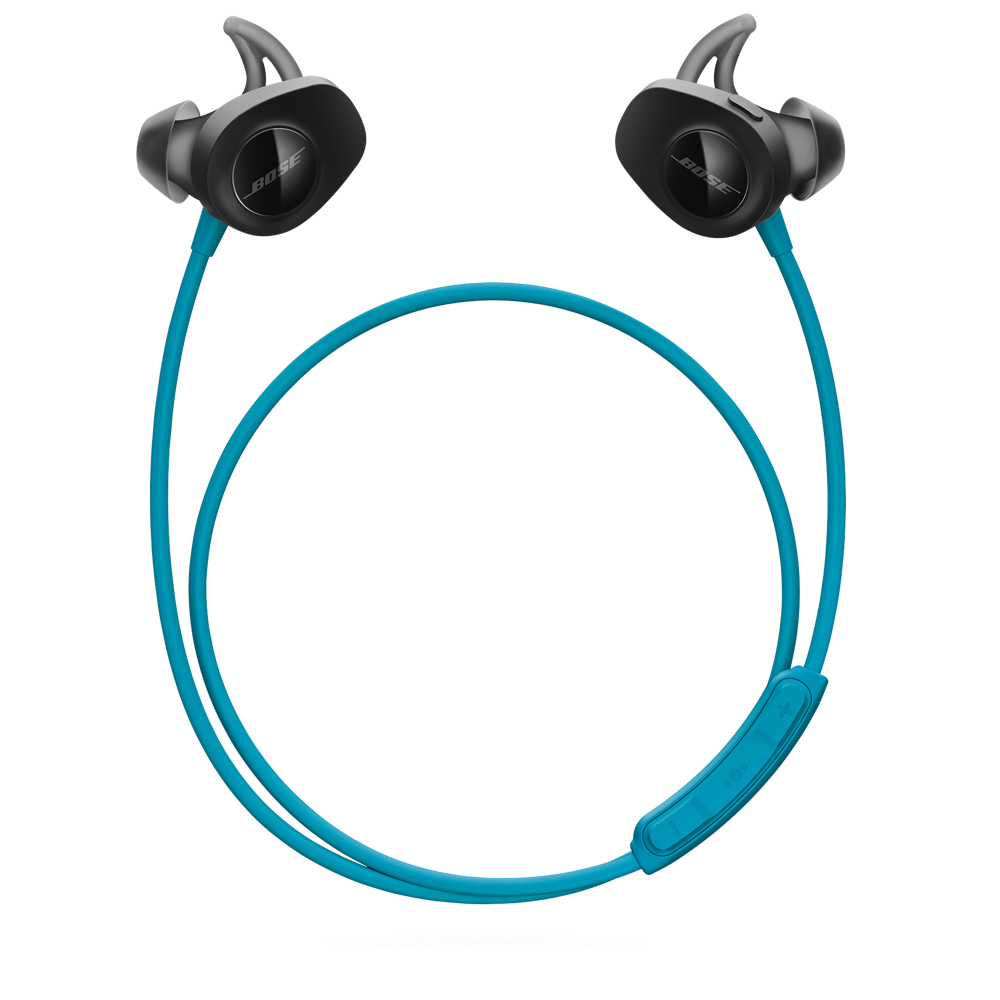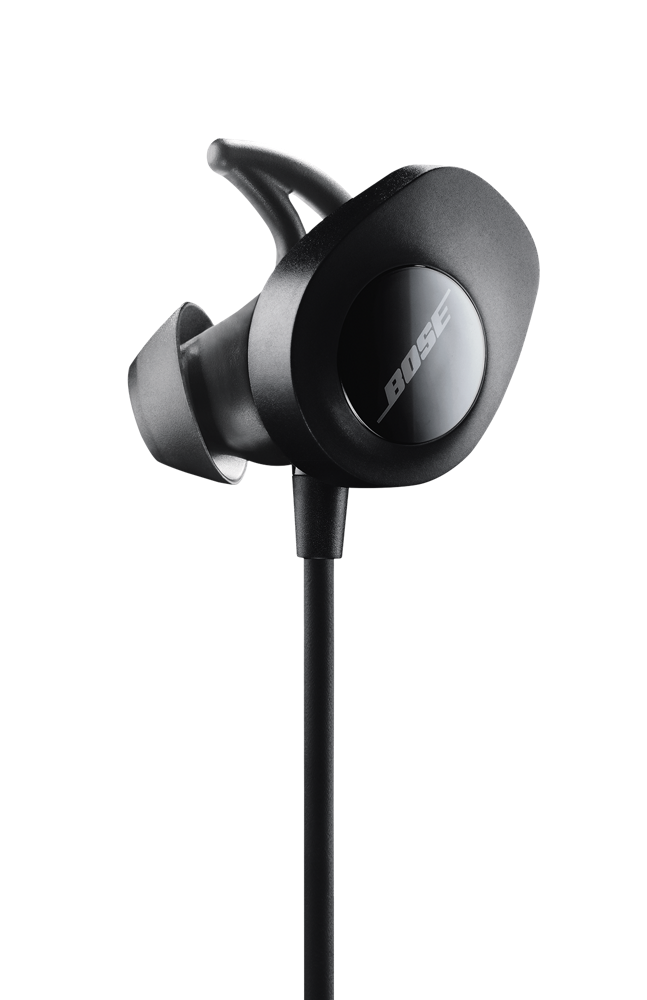 An unmatched combination of comfort and stability
When you're working out, you want your earbuds to stay in. That's exactly what these do, with a level of comfort that keeps your focus solely on your workout. The tips' unique shape creates a gentle seal in your ear, which helps improve audio performance. The extended flexible wing provides support and improved stability.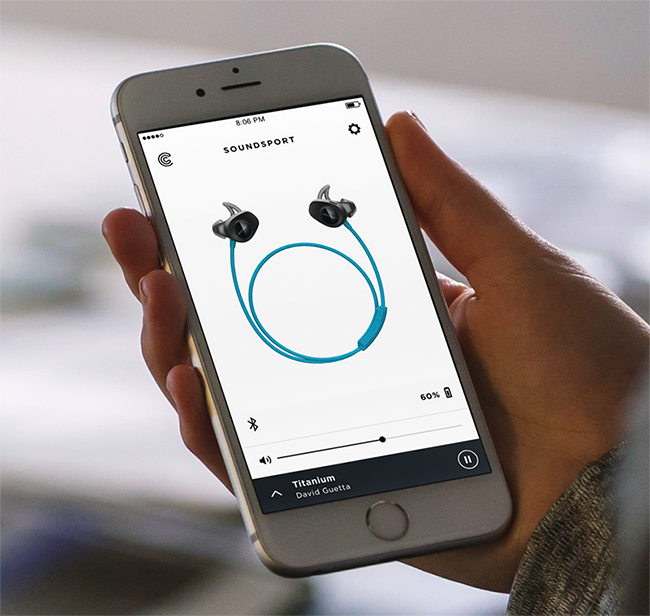 An app can make the difference
Get the most out of your headphones. Bose designed this free app that makes connecting and switching between devices easier than ever. It also provides product tips and lets you personalize your settings, so you can make them all yours. See how a simple, intuitive app makes all the difference.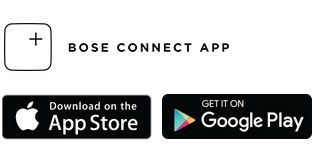 Can SoundSport wireless headphones take calls?

 Are SoundSport wireless headphones noise cancelling?

 What is NFC?

 How do I pair SoundSport wireless headphones with my mobile device?

 Can SoundSport wireless headphones simultaneously be connected to two mobile devices?

 What is the range of SoundSport wireless headphones?

 How do I charge SoundSport wireless headphones?

 Can I charge SoundSport wireless headphones from my PC/laptop?

 Can you listen to music when the battery is depleted? Can you quickly charge the battery?

 What do the buttons on the inline remote do?

 How are the StayHear+ Sport tips included with the SoundSport wireless headphones different from the original StayHear tips?

 Are the StayHear+ Sport tips compatible with other Bose in-ear headphones?